Welcome to ALTA Scaffolding
Newcastle's leader in scaffolding hire and access solutions
Get a free consultation on scaffolding hire services in Newcastle
Building, renovating or modifying?
Let us provide you with the scaffolding solutions for your next project.
No job too big or small for ALTA Scaffolding. We do it all!
With experience in individual work platforms, mobile scaffold towers, residential scaffolding, large scale commercial projects, complex mining/shutdown operations and more...
The team at ALTA have got you covered!
Call us for your next quote and see why we're the leading scaffolding organization in Newcastle.
Family owned and operated, with over 20 years experience scaffolding Newcastle
Servicing Newcastle, Maitland, Hunter Valley, Central Coast and Port Stephens areas
We cater to all scaffolding needs:
Mobile scaffold towers, residential and commercial scaffolding, industrial and shut-down services, and more!
Strict quality assurance policies to ensure Worksafe NSW mandates are met, and our scaffolding complies to all Australian Standards.
Offering highly competitive rates and flexible hire conditions
Capable of fast site mobilization within 24-48 hours notice
Click Here For More Information About Our Residential Scaffolding Services
Click Here For More Information About Our Commercial Scaffolding Services
Click Here For More Information About Our Shutdown Scaffolding Services
What separates us from the rest?
The sole aim of our design team is to provide a scaffolding solution that actually suits your job requirements and safety needs. We collaborate closely with our clients during the entire quotation stage, utilizing sophisticated programs and technologies to produce a scaffolding design that is effective for your needs and efficient for your budget.

Our quotation methods allows us to turnaround quotes in a timely, yet accurate manner.
Here at ALTA, we provide all operational services to our clients - supply, delivery, erection, modification, dismantle and return of our scaffolding. This enables us to stay in control, maintain accountability and minimize costs to our clients by managing the entire operational process. Whether its a residential job or a full scale commercial project - we provide the same great service to all our clients.
Our services simply don't stop once we have dismantled and removed the scaffolding from your site. We do a secondary site sweep, ensure all equipment has been removed, site has been cleaned and no damage has been caused. Then we check in with our clients to see how we went. We are always striving to improve our services and it begins by communicating with our clients before, during and after!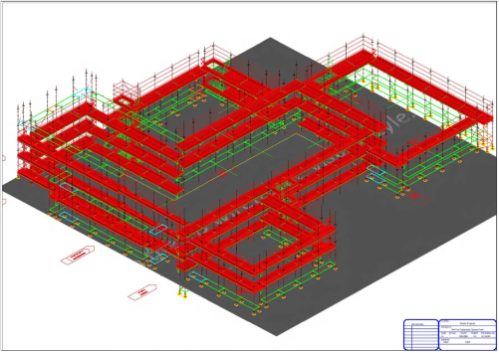 See why we are Newcastle's best scaffolding service
Scott Wood  - Toronto - 8 May 2020
"Josh went above and beyond. not only giving us a scaffolding quote that was much cheaper than expected. The set up was perfect, the price excellent and all the staff have been friendly and professional, in particular Joshua's communication throughout the process has been second to none. Would highly recommend ALTA"
Darcy Kinkade  - DK Plastering - 21 Sep 2019
"Incredibly happy with Josh and the team. Scaffolding was great, job went smoothly without a hitch and his staff were polite, respectful and were happy to do a bit extra that i put on them. Highly recommend. Thanks Josh."
Renee Hodges  - Birds on the Brush - 12 July 2020
"As always it was an absolute pleasure dealing with your crew. It was great as usual with the ALTA boys. We had heaps of trades there today and your boys worked in with them so well! One of the best scaffold companies ive worked with"
Drop us a line below for a free consultation today
Get a free consultation on scaffolding hire services in Newcastle